Archive for the 'Book Recommendations' Category
Do you ever feel invisible? As if somehow your children don't even see you running around the house like the energizer bunny? As if your husband is entirely oblivious to the mighty work you are doing on his behalf? Certainly the world outside your home is quite unaware of the miracle of survival inside your four walls every day. Especially in January.
A common mom dilemma. Perhaps that's why I was so attracted to the title of the book I'd like to recommend this month: Unseen: The Gift of Being Hidden in a World That Loves to Be Noticed, by Sara Hagerty. This little gem is not a book on parenting, though it is written from a mom's perspective. Rather it is a call to return to our Maker, to remember that there is One Who sees us even in the most invisible places. One Who actually invites us into those invisible places so that we can see Him better.
In a culture which continually celebrates our achievements—what we can produce—it is all too easy for us as Christ-followers to think that's what He values most as well. Whatever our workplace—home or office or classroom or even ministry—we feel the need to have something to show for our work. Great kids. An organized home. A shining witness in the office. Ministry successes. After all, doesn't God want us to perform well for Him?
Not as much, it turns out, as He wants us to hide in Him. Yes, hide. It seems He wants us to know Him even more than He wants us to work for Him. The invisible places are often where we see Him best. Sara illustrates this great truth as she weaves her own life—transition from ministry to a seemingly much more mundane job, years of feeling unseen in the deep valley of infertility, and now her "invisible" role as mother to six kids, four of them adopted from Ethiopia—into what is really a "God story."
It's a book for all of us. Whether God is currently "hiding you" in a chaotic household full of kids, a seemingly mundane work cubicle, or in a chapter of caregiving for one you love . . . this hiddenness is not wasted. Or rather, as Sara asserts, maybe it is just the kind of "wastefulness" God desires. Kind of reminds you, as it did the author, of Mary's lavish "wasting" of luxurious perfume on Jesus' feet.
As I read this book, I kept hearing ancient words from the book of Genesis ringing in my ears. "I have now seen the God who sees me," exclaimed Hagar, the lonely slave girl running away from her abusive mistress (Genesis 16:13b). And when we see the God who sees us, it changes everything. As Hagerty puts it, "Being elbow-deep in soapsuds and breakfast sausage looks and feels different when we know God sees us there." (p. 57)
So how do we get to this point? How do we train our eyes to see Him seeing us? The last couple of chapters of the book were my favorites. They flesh out the principle of what Sara quotes one of her kids saying to her with pleading: "Up, please." It begins with desire. When we echo Sara's prayer: "God, I barely know You and I want to know You more. My life is found in connecting to You, not in following what I think I already know about You." (p. 205) Prayer "laces our hearts to the unseen" (p. 208) and grounds us in what is truly most important.
I hope you will read this book. We all need reminding on a regular basis of what Sara Hagerty writes that she already knew but needed to hear again:
". . . the story of God and me is my most significant story. His eyes on me and into my life are the source from which I draw everything else. Whether I am folding laundry or speaking from a platform, my exchanges with God are always about His reach for me and my reach in return, again and again. The rest of life is the overflow." (p. 212)
The overflow. Indeed. And Amen!
After all these years, it still rings in my ears every September.  An office supply store in our area used to run a commercial featuring a parent waltzing happily through the store buying school supplies and singing ecstatically "It's the most wonderful time of the year . . . !"  Many a mom, often including me, echoed the sentiment. Of course, for moms sending kids off to daycare or preschool or putting kids on a school bus for the first time felt differently. I remember that, too.
The start of another school year is emotion-laden. Yes, in many cases, there is joy. But just behind that comes another reality: The 3-11 shift. With the start of school comes the return to car pool runs, after-school sports or other activities (depending on kids' ages and family choices), and always—always—the homework grind. How does one mother manage the needs of all four (or more—or even less) of her kids and still devote to each one what they particularly need? Especially if they range from 2 to 12 (or somewhere on either side). And even more especially if any of them have special needs. All the while, of course, dispensing snacks and preparing (or at least pondering) dinner and preventing tragedy in the lives of young crawlers and climbers or exploration-oriented toddlers. Mission Impossible. The real one.   
And somehow buried in all this sentiment and whirlwind of activities is a deep-down sense of this being like New Year's. A chance for a fresh start, a clean slate, a new-and-improved way to manage it all. Good motivation to a point. But also, yet another way for moms to feel not only overwhelmed but also inadequate, inferior, never enough. There's extra need to guard your heart and beware the social media monsters who "have it all together"—or at least present that part of their reality (often inadvertently) and lure you to the sinkholes of comparison and feelings of failure.
A perfect time, I believe, to introduce you to my new favorite parenting book: Parenting: 14 Gospel Principles That Can Radically Change Your Family by Paul David Tripp. If the author's name sounds familiar, you may remember (or also be reading) my current favorite devotional, New Morning Mercies, also by Paul David Tripp. I have to admit that I approached this book with a tiny bit of skepticism because I feel ever-defensive about anything that presents unrealistic goals or places an unnecessary load of guilt on the backs of already overburdened moms.  No need to worry here. The book has (or at least I hope it also has on other readers) the opposite effect: It is very freeing.
First, a caveat that the author is very clear about. This is not a handy how-to guide to help you solve in practical ways each daily parenting dilemma. Rather, it offers what Tripp calls a "big gospel parenting worldview" that can alter your basic understanding about your role and responsibilities as a mom. For those of you who have been or are in Mom to Mom, I honestly (and prayerfully) hope it feels like a reminder of many of the premises of Mom to Mom teaching.
Tripp is a very good writer. When I sat down to list favorite concepts and quotes, I filled a whole page. There are far too many to include here, but all the more encouragement for you to get this book and read it yourself (and with your husband as well if you are currently married and he will join you). The underlying theme of the book, as it always is with Tripp, is grace. As recipients of God's grace we are called to be tools of grace in the lives of our children. First, we must clearly understand our own need of grace—not only foundationally for our salvation but also in our daily, hourly, need for "moment by moment grace" (p. 70) to be wise and Godly parents.      
I said the book was freeing. You really need to read it all the way through to understand that. But I know that, for some of you, reading a whole book may sound like yet one more mission impossible. So may I suggest that you start by reading his introduction on our being "ambassador" parents rather than "owner" parents. Then read my three favorite chapters ("Calling," "Grace," and "Inability"). By then you may be hooked.  But I hope you will at least be encouraged.
Just a few favorite quotes that I hope will encourage you even in this moment:
". . . aloneness is a cruel lie that will defeat us every time" (p. 182)

"in every moment you are parenting, you are being parented." (p. 187)

"God never calls you to a task without giving you what you need to do it. He never sends you without going with you." (p. 33)

"Good parenting lives at the intersection of a humble admission of your personal powerlessness and a confident rest in the power and grace of God." (p. 69)
Reminders that are good for any time of year.  Starting right now.
So it's January. In fact, we're already halfway through January, and I feel I'm just coming out of my post-Christmas stupor, blinking my eyes against the sometimes harsh light of the new year. I hate having Christmas over. I've always had a problem with saying goodbye to Christmas for another year. My family will tell you how I used to spend New Year's Day curled up in a fetal position on the couch while Woody took down the Christmas decorations and hauled out the dry bunch of needles that had been our tree.
But there's also, once I get past my goodbyes to Christmas, something good about January. A sort of cleansing. The house looks pretty good after all without all the clutter of Christmas. And there's something hopeful about turning the calendar page on to not only a new month, but a whole new year. Who knows what possibilities lie ahead?
There's a reason why the month is called January. It traces back to the legendary Roman god Janus, who had two heads, one looking back and one facing forward. He was the god of doorways, gates, and bridges, symbolizing beginnings and ends. Reflection and remembering the past. Hoping and praying into the unknown future.
But you moms of young children are not, I am quite sure, spending hours in reflection. You probably feel jolted into January. Back into school routines and (for us in the North) early morning jackets and boots and lunch boxes. And homework. Yes. Homework.
The month doesn't slow down. Suddenly all the realities of the world we live in can hit hard. New diagnoses. New challenges at work or school. Back to the grind . . . it can be jolting. Suddenly (or so it seems to me since I'm not the one to whom it is happening) I'm hearing of sad goodbyes two of my friends are saying to their beloved fathers. Two precious ones I pray for are either awaiting or receiving stem cell transplants. My only remaining aunt, dearly loved, is facing unexpected surgery. And one very brave very godly young mom I know is commemorating, along with her four precious children, the sudden death of their husband and daddy in a Marine helicopter crash one year ago in mid-January. There can be a lot of tears in January. And a lot of Hope.
All this is why I am delighted to have a great book to recommend to you. It's a daily devotional by Paul David Tripp called New Morning Mercies. Wait. Don't stop reading because the last thing you need is a new devotional to stack with all the other unread volumes—or someone putting you on a guilt trip because you never get to any devotional time at all with young kids needing you every waking moment (even those intended for sleep)! Before you give up, let me tell you what I love about this devotional.
First, it grew out of daily tweets that the author sent out, and every day's reading begins with a tweet-length thought that will fire up your day even if that's all you get to. Also, it is saturated beginning to end with grace. And if there is anything we moms need, it is grace. That's because it is full of Biblical truth (thus infused with grace). This truth is passed through the filter of the author's experience (seminary training as well as training and experience as both a counselor and a pastor) in such a way that it hits us right where we need it. Yes, it is convicting as well as comforting (remember it is Scripture-saturated). Nearly every day it feels as if it were written just for me. Maybe you, too.
I want to leave you with just one favorite quote. But it is very hard to choose because nearly every page I've read is totally marked up with "favorites." And by the way, a note for you Type A Firstborn Perfectionists (How do I know you so well?!): Do not hesitate because you didn't start with January 1. I first got this book in September and started reading from there. It works perfectly well wherever you start.
From January 10: "The DNA of joy is thankfulness . . . [but] If my heart is ever going to be freed of grumbling and ruled by gratitude, I need your grace: grace to remember, grace to see, grace that produces a heart of humble joy."
Grace to remember what God has done in the past. (In his Introduction, Tripp reminds us that "remembering is spiritual warfare; even for this we need grace.") Grace to see His work in what is before your very eyes. Right now. Right here. Even in January.
The steadfast love of the Lord never ceases;
    his mercies never come to an end;
 they are new every morning;
    great is your faithfulness. (Lamentations 3:22–23 ESV)
Tell the truth—no matter what.  Worship God—no matter what.  Two things, in their very simplest form, I learned from Elisabeth Elliot.
Most of you probably know by now that Elisabeth Elliot, one of the 20th century's most influential Christian women, died this week (June 15) at the age of 88 after a 10-year struggle with Alzheimer's.  In her living and in her dying, she left an indelible, eternal print on the lives of more women—and men—than we will ever know.
I was one of them. I knew her many years ago as my father's friend. Betty, as he called her, and my dad shared the same publisher (then called Harper and Rowe), and they became friends.  She was in our home twice, I believe—once when she was doing a series of meetings at our church on Cape Cod; and once when she spoke at a writer's conference at Wheaton College, where my dad was a professor and I was a freshman.
I will never forget the impact she made on my young life. I see her standing in our church singing all the verses of the great old hymns of the faith. "How Firm a Foundation" was one of her favorites. She told us that she particularly clung to one verse during the years she lived with her young daughter among the Aucas: "The soul that on Jesus has leaned for repose/ I will not, I will not, desert to its foes/ That soul though all hell should endeavor to shake/ I will never—no never—no, never forsake."  I think of her every time I sing that song (often, actually).  And I know all the verses.
I remember conversations with my parents about how frustrated Betty became with attempts to explain God that were based on either ignorance or the desire to tame Him, or make Him fit our image (rather than us His), or almost provide PR for Him.  There are so many things in life which we just don't know, or don't—and maybe won't ever—understand, she would comment.  "But God doesn't owe us an explanation.  He calls on us simply to bow before Him and worship Him no matter what life's circumstances may be."  The first part of that quote I know to be her very words (my mother quoted them often); the second part may be my paraphrase but captures her truth.
I remember her speaking in my Creative Writing class at Wheaton. When asked a  number of questions about the role of the Christian writer, the theme of her answers was always, in essence, "Tell the truth as you see it.  Your job is not to preach, but rather to write truthfully about life as you see it.  Of course as a Christian, you will have a certain perspective.  But simply write what you see."  (my paraphrase—college was a long time ago!)
In my two favorite Elliot books (published long ago—not sure they're even still in print), she did exactly that.  She told the truth as she saw it.  One, Who Shall Ascend, is the biography of a great man, R. Kenneth Strachan, who founded the Latin American Mission.  His life and his death. his doubts and his faith—all are recorded with a clear-eyed honesty that profoundly affected my young perspective on both ministry and "Christian death."  The other, No Graven Image, (her only novel), tells the story of Margaret Sparhawk, a missionary among the Quichua in Ecuador who sounds a lot like the author herself.  Her struggles with doubt and faith and ministry and the "whys" of God's ways are recorded with brutal honesty.  The hero of both books?  God. Not Ken Strachan or Margaret Sparhawk or missionary work, but God.
Authenticity. Trust, which leads to worship.  That's what I remember about the Elisabeth Elliot I so admired and respected as a young girl.  She cast a very long shadow.   
I've thought of her often in recent years, as I've occasionally read the blog [http://www.elisabethelliot.org/ramblings.html ] that her devoted husband, Lars Gren, has kept up about her.  How painfully ironic that such a brilliant woman should stage her "last battle" with the loss of her remarkable mind.  But then, "God doesn't owe us an explanation."  And in some space deep in her soul, I like to think she held fast to her own words (and God's): "Remember, you are loved, and underneath are the everlasting arms."   Remember.
Snow and ashes.  These two words seem to dominate my thinking these days.  An odd duet, perhaps.  Though not surprising when taken individually.
Snow.  Snow.  And more snow.  Such is this February in the land where I live.  Anyone who has watched any news or weather reports about Boston 2015 will not be surprised.  Four major snowstorms in three weeks, two of them officially "blizzards." The snowiest one-month period on record.  The snowiest February on record—and it's only February 16.  You know you're in trouble when meteorologists  talk of snow in feet and not inches, when they make comments like. "This next one shouldn't be anything significant—probably only 3-6."
It's causing major headaches for many people—public transportation shut down, driving hazardous, roofs collapsing. To name only a few issues. Still—dare I say it?—it is beautiful.  As I write, I look out on sparkling snow-filled woods, still (for now) pristine white.
And strangely, it makes me think of ashes.  Black, sooty, contrasting ashes.  The ashes of my sins which demand incineration.  Contrasted with the pure snows of redemption. 
This Wednesday is Ash Wednesday, traditionally a time when ashes on the forehead are to remind us of our mortality—and, I might add, our sin.  The longer I live, the more I'm aware of the blackness of that sin.  Seems backwards, in a way.  But somehow, the longer I walk with God, the more I see how different we are—He and I. Maybe I'm finally learning the necessity of the curate's prayer in Gaudy Night, by Dorothy Sayers: "Lord, teach us to take our hearts and look them in the face, however difficult that may be."
That look makes me all the more eager for the redemption poetically described in Scripture like snow: "Come now, let us reason together, says the Lord.  Though your sins are like scarlet, they shall be white as snow . . ." (Isaiah 1:18) The psalmist pleads: "Cleanse me with hyssop, and I will be clean; wash me, and I will be whiter than snow." (Psalm 51:7)
So, on this brink of Lent 2015, perhaps it is fitting after all to have these two words bouncing around my head: snow, and ashes.
Speaking of Lenten words, many of you who know me will not be surprised that I already have my favorite Lenten reading in hand: Walter Wangerin's Reliving the Passion.  I read it every year, and I doubt this year will be any exception.
But I have another recommendation that may interest some of you.  Last September I recommended a new book by my author friend Lucinda Secret McDowell: Live These Words.  Since it features 40 words in one short chapter each, it would make great Lenten reading.  Recently, Cindy (as I've long known her) made available a study guide to go with the book called "Lenten Words.'  You can print it free on her website www.encouragingwords.net.
Yesterday our pastor encouraged us to consider not only what we could "give up" for Lent, but what we might add.  May I suggest that either of these two above-mentioned books, one an old favorite and one a new favorite, might give you a place to start? 
Even if you don't live in the land of the "storehouses of the snow" (see Job 38:22) as we approach this Ash Wednesday.
"I see you."  Those words have haunted me ever since I read the chapter with that title in Sara Hagerty's new book Every Bitter Thing Is Sweet. 
I have followed Sara's writing for a while through her blog by the same name.   I have also followed her story a bit through my daughter-in-law, who (full disclosure) is a college friend of Sara's.  Now what a joy to receive her book for Christmas—and to pass along a new book recommendation to all of you.
Yes, all of you.  Especially for anyone dealing with infertility issues.  But also for anyone dealing with the unexpected twists and turns of life, the things we might never have imagined ourselves walking through.  Sara's story is a story of conversations with God through the hard times.  Through disappointment and disillusionment and lonely pain. 
Yes, lonely pain.  Especially lonely pain.  The deep-down pain that isolates you in a crowd, that makes you feel invisible, like no one else has any idea what you're going through.
Which brings me to my favorite chapter of the book:  "I see you."   As Sara struggles through yet another baby shower filled with women's tales of giving birth, feeling invisible and as if she'll never "fit in," God whispers these words:  "I see you."
I see you.  Powerful words.  Words to live by.  Words that outshout—if we let them—all the voices that tell us know one will ever understand, no one "gets" what we're going through.  It may not be, for you, infertility.  But perhaps a struggling marriage.  An extremely needy child.  The loneliness of single parenting.  A medical condition no one else knows about—or no one else would understand.  A deep pain from your past.  A private battle you cannot share with others.   Does anyone see?
HE does.  God does.  And He says it over and over in Scripture—both in words and in deeds.   In her chapter Sara focuses on the bleeding woman whose story is told in Luke 8: 40-48.  The woman who came to my mind immediately is Hagar,  running away from her life in fear and misery.  Who shows up but God?   Read her story in Genesis 16 and listen as she proclaims: "You are the God who sees me."  That's indeed who He is: the God who sees.  Who sees an obscure "unclean" woman.  A frightened, pregnant servant girl.  Sara Haggerty.  And you.  And me.
And here's a bonus.  Not only does He see you, but being seen by Him helps us in turn to see Him.  Hagerty puts it this way: "…knowing that God sees me frees me actually to see Him." (Every Bitter Thing Is Sweet, p. 160).  And Hagar exclaims, "I have now seen the God who sees me." (Genesis 16: 13)
Certainly, not everyone struggles with infertility.  And not everyone's story ends like Sara's.  But we all can learn the truth of the Scripture on which the book title is based: "A satisfied soul loathes the honeycomb, But to a hungry soul every bitter thing is sweet."  (Proverbs 27:7, NKJV)
Feeling alone?  God sees.  And cares.  And offers the sweetness of His presence even amidst our "bitter." 
"Every hour is grace."  Nobel Peace Prize winner and famous author Elie Wiesel said that.  I'm not familiar with the context, but I suspect his definition of grace may be different than mine.  Still, I can't get the quote out of my head.  It seems to capture the essence of my life.   
For me, as I've written elsewhere, this is a season of grace.  A season both on my calendar and in my life.  I seem to come across grace everywhere. 
I recently read a fascinating novel entitled Ordinary Grace, by William Kent Krueger.  There's a lot about grace woven into this piece of fiction.  A quote from the ancient Greek playwright Aeschylus about "the awful grace of God" provides background music for the whole story.
I've also been working on a new retreat topic: Gritty Grace.   I've been combing through scripture verses on grace—124 of them, it turns out.  I've also come across some great quotes on grace.  I like how Max Lucado put it: "God answers the mess of life with one word: Grace."  One of my favorite Philip Yancey books is What's So Amazing about Grace?  I remembered this recently when I saw the title of his latest book: Vanishing Grace: Whatever Happened to the Good News? I can't wait to read it.
Then I exchanged emails with our son-in-law about his most recent sermon.  "This one was harder to prepare, he commented.   "It was on grace . . . so maybe it should be hard to understand?"  Richie has a way of saying some pretty profound things in short sentences—a gift I'd like to have!  But it got me thinking. 
Grace is indeed hard to understand.  God's relentless, remarkable, amazing grace.  Free, but not cheap. Costly grace. Oh, how it cost Him. Words from an old hymn come to mind: "Amazing love! How can it be?  That Thou, my God shouldst die for me?"   I resonate with Anne Lamott's words: "I do not at all understand the mystery of grace—only that it meets us where we are but does not leave us where it found us."
Grace: It came with Christmas.  The Gospel writer John heralds its coming: "The Word became flesh and made his dwelling among us. We have seen his glory, the glory of the One and Only, who came from the Father, full of grace and truth. . . . For the law was given through Moses; grace and truth came through Jesus Christ." (John 1:14, 17)
This is a good season to be thinking about grace.  Of course, that's true of any season.  But Advent may help us focus.  I'm finally reading Ann Voskamp's The Greatest Gift: Unwrapping the Full Love Story of Christmas—way behind many of you, I suspect, as it came out in 2013.  I've just started the book, and grace has found me again. I love how she describes Advent: "This slow unfurling of grace." (p. 5)
Wishing each of you a "slow unfurling of grace" in the days ahead.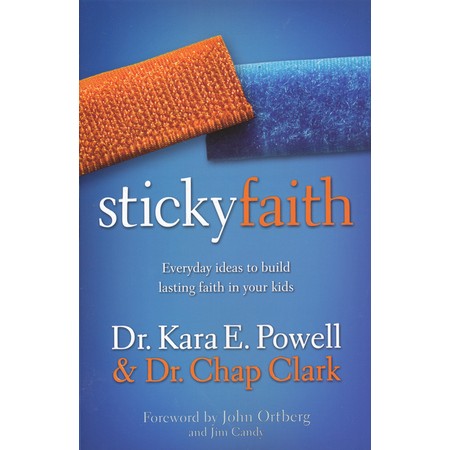 I saw the sadness in their eyes.
I was speaking at a church last Sunday on the subject of "Passing on the Faith."  Since they had spent four Sundays on "Family Matters" based in Deuteronomy 6—the pivotal passage on parenting in the Bible—I chose as our follow-up text a few verses from Psalm 78:3-7:
"We will tell the next generation the praiseworthy deeds of the Lord, His power, and the wonders He has done. . . so the next generation would know them, even the children yet to be born, and they in turn would tell their children.  Then they would put their trust in God."
I love the multi-generational hope extended here. I love the pattern for passing it on.
But still, I saw the sadness in some eyes out in that congregation.  Many pairs of eyes, actually.  And I know where it came from.  It came from struggling hearts, grieving hearts.  Hearts of parents and grandparents, aunts and uncles, teachers and pastors and friends.  Hearts that had held out great hope for the children in their lives.  Hearts that had wanted very badly to "pass it on."  But they were watching kids—teens and young adults and even not-so-young adults—make some very disappointing choices, not showing much external evidence, if any, of a life of faith.  
Recently  I've been reading Sticky Faith, an excellent book by Kara Powell and Chap Clark on how we can build a lasting faith in our kids.  It's a great book, based on extensive research as to what makes faith "stick."  It's also full of  helpful suggestions and powerful strategies for parents, churches, and anyone working with kids today.  I highly recommend it.
But still, the question lingers, and I see those sad eyes.  Why, Oh God, do I know so many parents who have truly poured themselves out to passing on the faith—and still their kids are wandering?  Or running?  Yes, praise God, I also know many kids who grew up in "sticky faith" homes and churches who are shining examples of faith passed on.  It's just those others that I can't get off my mind—and never from my prayers.
It's that dangerous gift of free will that God gave us, isn't it?   Our kids grow up to make their own decisions.  And they have to find, eventually, their own faith, and establish their own walk with Jesus. 
Does this mean that there's no point in giving our all to raising "sticky faith" kids who we pray will love Jesus above all else?  Of course not.  It's our calling as parents.  It simply means we never forget our highest parental call: to pray for our kids—first, last, and always.
It also means we never forget Who ultimately sticks with our kids, pursuing them, pursuing them, pursuing them always with His infinite love and powerful grace.  
It's why I looked out over that congregation on Sunday and reminded them of what they already know: God is not finished yet—with them or with us.  And what did Paul say in Philippians 1:6?  We can be confident that God finishes what He starts.  
So we get out our knee pads and stick with our prayers for our kids, knowing Who ultimately sticks with us.   
As soon as I began reading, I knew it was going to be a new favorite.  My friend Lucinda Secrest McDowell (known to me as Cindy) had asked me to read her new book in manuscript form and possibly endorse it.  Knowing Cindy and her writing, I knew I would like the book.  I just didn't know I would love it — and eagerly read it again as soon as it was published.  And now, a third time . . .
Live These Words: An Active Response to God captivated me, first, because I love words.  And the words in this book are powerful because they are not only Cindy's words, but words from God and from a wide range of great "fathers and mothers of the faith," both ancient and contemporary.   Each of the 40 short chapters focuses on one action word (come/trust/wait/hope/pour) and is based on one verse of Scripture.  A great start.  
But each chapter also includes wonderful quotes—wise and penetrating words from folks as diverse as Pooh and Piglet to St. Anselm and Teresa of Avila to Frederick Buechner and Richard Foster and Ann Voskamp.  And each chapter ends with a prayer, again from a wide variety of sources.  The prayers alone are worth the price of the book.
Cindy's own words are also very real. She shares from her own life with a transparency that welcomes us to walk alongside. And her words are full of grace:
"I spent half a lifetime trying to do enough for God. Enough that He would love me, accept me, and find me worthy to share in His Kingdom work.  But I could never quite get it right. . . . Many years ago, God took me through a 'grace tutorial'—teaching me how to accept grace as His free gift, one that I can never earn and never lose."
She shares that gift with her readers. 
This is a book for both contemplatives (or would-be contemplatives—who of us really get there?) and activists.  Frederick Buechner observed: "The magic of words is that they have power to do more than convey meaning; not only do they have the power to make things clear, they make things happen."  (This is the first quote in the book—and one of my favorites. How can you not love a book that begins with a Buechner quote?)  Live These Words helps make things happen.  Each chapter motivates us to action by including some practical suggestions and exercises for giving feet to our words—and more importantly, His Words.
So this is a book for both Marys and Marthas.  And a good book for moms and leaders of moms with limited time.  Each chapter is short and self-contained.  Great devotional reading—or a perfect book to stash in your bag and pull out while waiting for car pool kids to finish a practice or at a doctor's office.
Live these Words: a new favorite, a new challenge.  Thank you, Cindy! 
The word "desperate" comes to mind often these days. There are a number of reasons.
This winter's weather, for many of you. It seems there's a new storm on the way every few days. Every plan made feels subject to cancellation, and I see a lot of moms in supermarkets with that desperate look in their eyes.
Then there are the conversations with my daughter, whose two-year-old is being very two. And it's wearing his mother down. Yep. Desperate. That would describe many a day with that charming little whirlwind of a boy. And his two sisters.
In the midst of this long winter for weary moms, I'm preparing to speak at a local Mom to Mom. They haven't met for a month now. Three "snow days" bled into school vacation week, and I suspect there are more than a few moms feeling desperate.
All of this—and much more—is why I'm so glad Sally Clarkson and Sarah Mae Hoover wrote Desperate: Hope for the Mom Who Needs to Breathe.
Sarah Mae is a young mom with three small children and Sally is an older (or should I say more experienced?) mom with four grown children. Each chapter begins with an exchange of notes in which Sarah is looking for help on a particular issue or with a particular stage of her parenting. Sally is able to provide hope from "on up the road apiece." I like the dual perspective.
If you are a young mom—or an older mom—or if you know a young mom or an older mom, you really should get this book. Here's why:
It's real. Sarah's descriptions of mom-feelings, beginning with the introductory "I can't be a mother today, Lord. I'm just too tired," are honest, authentic, and written from the heat of the battle. They help moms sigh with relief: "Phew! I'm not the only mom who feels this way."
It recognizes the depths to which being a mom can sometimes send us. Sarah has struggled with depression, and she writes about it with raw authenticity. And Sally responds with heartfelt encouragement both practical and Scriptural.
It reminds us how much we moms need each other. We were not meant to do this mom-job alone. God knew what He was doing when He provided the Titus 2:3-5 model of older women teaching and encouraging the young women. It is the heart of our small groups at Mom to Mom, and I love the one-on-one example of this which Sally and Sarah provide.
It points us Godward. Rather than providing parenting formulas or models of mothering perfection, Sally gently and wisely steers Sarah away from perfectionistic mom-models back to our Perfect and All-Powerful God. She encourages Sarah to trust her own God-given instincts about herself and her family, relying on His Word and His power and help and strength rather than searching for the perfect parenting formula.
One caveat: I am so grateful for the transparency with which the very real problem of depression is addressed. And Sally's responses to Sarah are full of empathy as well as practical and Scriptural encouragement. But I wish they had been clearer about the need for professional help in some cases. Moms need to draw on a wide range of resources for this very prevalent problem, and I wouldn't want moms who need this kind of help to miss it.
Bottom line: This book lives up to its subtitle: "Hope for the Mom who Needs to Breathe." Read it. And breathe.